Dietetic Internship
Welcome to the Dietetic Internship at California Polytechnic State University - San Luis Obispo (Cal Poly). The internship is housed in the Food Science and Nutrition Department at California Polytechnic State University, San Luis Obispo.
Download Program Handbook (PDF)
Program Highlights
Wellness Promotion Emphasis Internship
Individualized Experiences
Choose from our diverse Community Rotation sites
Complete Staff Relief in any area of practice
Create an elective experience that meets your professional needs
Our internship rotation sites are located in two counties in the Central Coast of California: San Luis Obispo and Santa Barbara Counties.
SAN LUIS OBISPO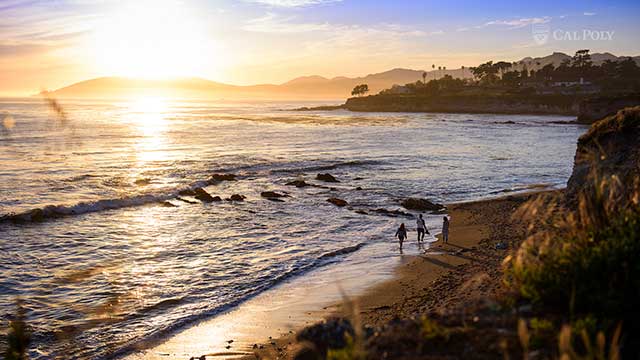 Cal Poly is located in the city of San Luis Obispo, a community of about 44,000, which is located in an area of extraordinary natural beauty as well home of one of California's most popular attractions, Hearst Castle. San Luis Obispo has a delightful downtown with great dining, shops, nightlife, art center, Mission Plaza, and historical walking tours. In addition beautiful beaches are located approximately ten minutes away by car.
SANTA BARBARA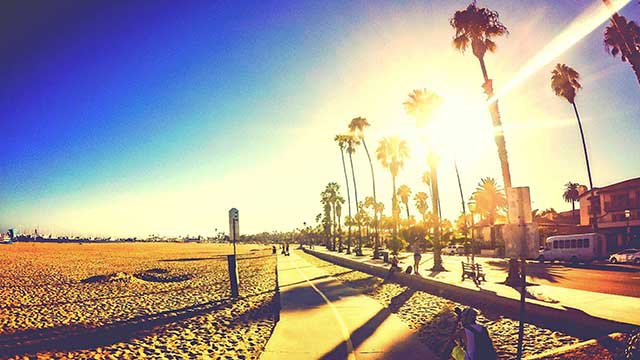 The internship will also have rotation sites in Santa Barbara, which is world famous for its breathtaking setting. The dramatic mix of mountains, valleys, beaches, islands and ocean define its natural beauty. Santa Barbara has world-class performances of music, opera, dance and theater year round. It is also one of the top five art colonies in the west. It has opportunities for participating in many restaurants, first-rate golf courses, tennis, polo, horseback riding, cycling, hiking and offers many opportunities for participation in water sports.
Accreditation Status
Cal Poly, SLO Dietetic Internship has been granted developmental accreditation by the Commission on Accreditation for Dietetics Education (CADE) of the American Dietetic Association, 120 S. Riverside Plaza, Suite 2000, Chicago, Illinois 60606-6995, (800) 877-1600.
2022-23 Internship
We will admit 10 interns.
7 in San Luis Obispo County
3 in Santa Barbara County
Weekly classes
Interns come together in weekly classes which allows them to explore and apply advanced professional concepts.
Graduate-level credits embedded into the internship
Graduates enter positions in all areas of dietetics practice
Program Cost
Tuition and Fees
Online registration for the 2022-23 Dietetic Internship application fee is extended to February 22, 2022.
Enrollment will be completed by our office for all interns.
Nonrefundable Deposit Amount: $500.00, due May 23, 2022
Fees are non-reversible.
A $25 late fee will be charged for each installment that falls past due.
For further questions about registration, please call (805) 756-2053
Program fee (Tuition) is $16,350* for the entire year
Interns' tuition will be collected in 3 installments
| Dietetic Internship Installment Plan | Fall 2022 | Winter 2023 | Spring 2023 |
| --- | --- | --- | --- |
| Program Fee Amounts | $7,850 | $4,000 | $4,000 |
| Program Fee Due Dates | 8/20/22 | 12/10/22 | 3/04/23 |
Visit our partner sites
We share the nuts and bolts of the program – admissions requirements, curriculum details, program calendar and more.
For an inside scoop on what it's like to be an intern in the Cal Poly SLO Dietetic Internship, check out our Intern blog.
Get to know us!
Follow us on Instagram or Twitter
We post tips and reminders about our application process as well as pictures highlighting our interns' experiences.